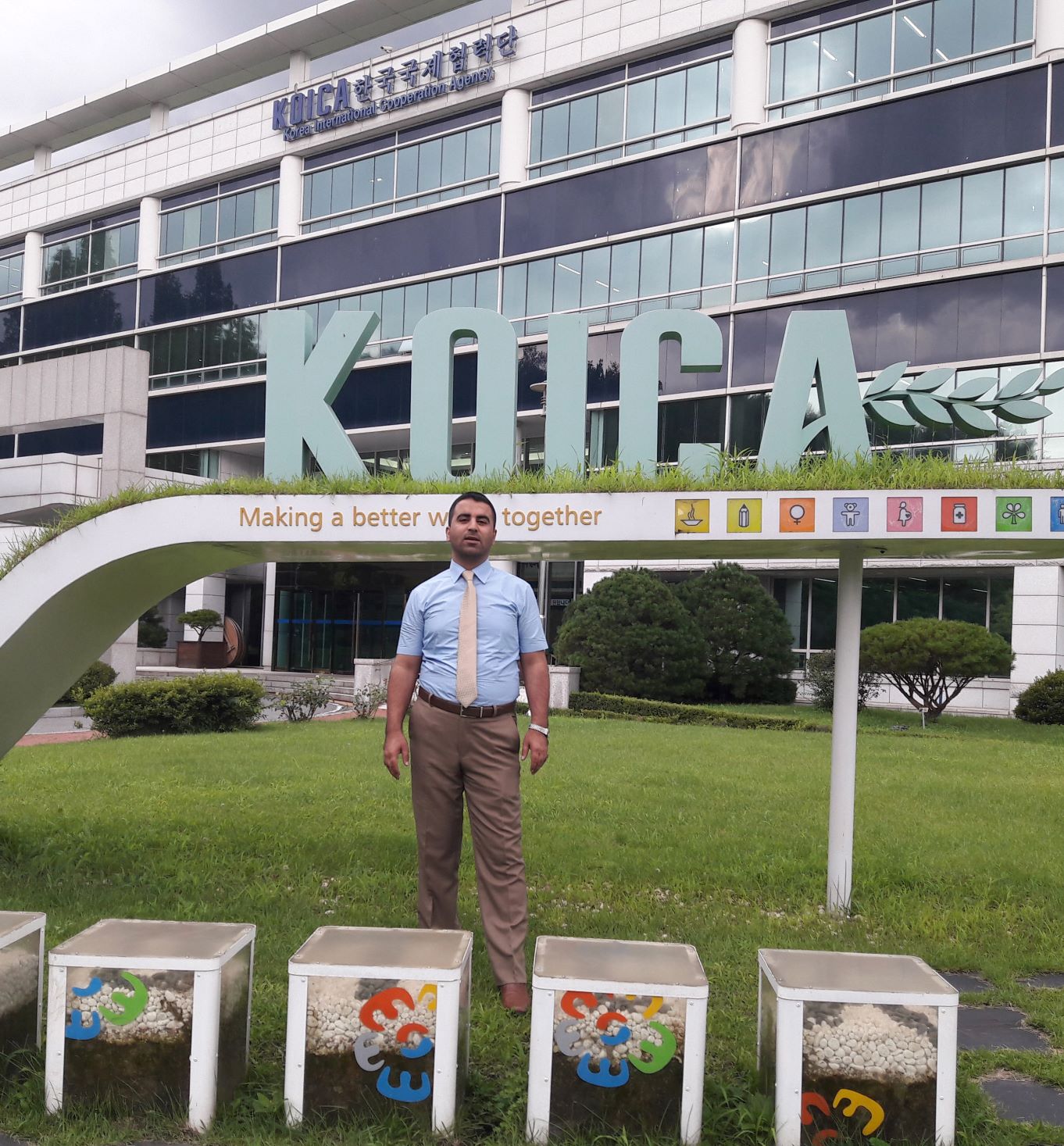 Dr. Omer K. Jasim



Assistant Professor, Cloud Computing




University of Fallujah, Fallujah, Anbar, Iraq




Head of Quality Assurance and Accreditation
Researcher at AI Lab, Ain Shams University, Egypt




Associate, 

Executive 

Editor @ QJMSG, IJSPPC, IJIST 




Email: 

omerk.jasim@uofallujah.edu.iq
This is personal website for Omer Jasim which contains the basic information about my teaching, research, and other academic activities. It also reflects some of his cultural and social interests. This site is advised for all of my colleagues, friends, and students.

Omer K. Jasim is currently an Assistant Professor at University of Fallujah working as head of quality assurance and accreditation department. He is an IEEE, IREX Member. Collectively, Omer authored/co-authored over 25 ISI Journal articles in high-ranked and prestigious journals. Besides, Dr. Omer authored/edited 3 international book- chapters (Springer, IGI-Global). His research interests include Educational Methods, Network Security, Artificial Intelligence, Internet of Things, and Intelligent Systems. His research interests include cloud computing, Network Security, Cloud Security, Internet of Things, and Quantum Cryptography. IGI global publishing give "Featured Author in Cloud Security. He is an Associate Editor of many journals such as Cryptography and Network security, International Journal of Security and Privacy in Pervasive Computing (IJSPPC), International Journal on Information Systems and Technologies (IJIST). Moreover, he served as the co-chair, the publication chair, the program chair, and a track chair for several international conferences published by IEEE and ACM. Omer is the Editor-in-Chief of the Studies of Cryptographic cloud computing environment -IGI Book Series, He was granted several awards by diverse funding bodies such as the Young professional Researcher Award in Artificial Intelligence from the IEEE YIP in 2015, Best Paper award in ICCC15, KSA, the best Ph.D. thesis in Ain Shams University in 2015, best young researcher award in 2012 from MoHE-Iraq (Science Day). Besides, he is a TPC Member or Reviewer in 12+ International Conferences and Workshops. Furthermore, he has been reviewing papers for 21+ International Journals including Elsevier computer security, Computer IEEE, Elsevier Computer Communications. Dr. Omer has been invited as fellow membership FWRA, India. His work experience includes 11 years as an academic in Iraq: Private Sector "Alma'arif University College" as Head of Computer Science Department (2010-2012) and Deputy Dean at same college. At public sector " he was worked in University of Fallujah as director of computer center from 2017- May 2020.
Security: Network Security & Cryptography, Quantum Cryptography.
Intelligent Systems: Artificial Intelligence, Genetic Algorithms, Machine learning.
Theory: Computation Theory, Compiler, Discrete Mathematics, Parallel Algorithms.
Internet of Thing: Cloud Computing, Cloud Security, Grid Computing, Educational Cloud Computing.
Software: Engineering, architecture and Development
Computer Applications

Software Engineering
Discrete Mathematics

Introduction to Information Systems
Computation Theory

Database
Information Theory

Discrete Mathematics
Compiler

Artificial Intelligent
Cryptography

Cloud Computing
Computer Application

Discrete Mathematics
Member and Fellowships
MF

IEEE
IEEE Member –Egypt Section (2012-now)

IEEE SP
IEEE Signal Processing Society Member (2014-now).

QEEAS
QEAAS founding Membership
CS Member
Chair and Member of Consulting Office for Information Systems and Electronic Services- UoF (2017-2020)

E-Learning



Member of the Ministerial Team for E-learning (2018- now)

Conference Standards



Member of the Ministerial Committee for International Conference Standards (2019)

Digital Repositories
Member of the Ministerial Committee for Digital Repositories (2018-2019)

Digital Transformation



Member of the Ministerial Committee for Digital Transformation Strategies(2020-now)

Strategic Plan



Member of the Central Committee for the strategic plan of the University of Fallujah  (2018, 2019, 2020)

USJ
Scientific Journals Committee Member(2018)

REC
Member of Scientific Research Ethics Committee (2017-2018)

SSA
Chair of the Scientific Sobriety and Accreditation Committee

DTC
Member of the Digital Transformation Committee(2011-2012)


WRA
FWRA Fellowship, World Research Associations, 2018.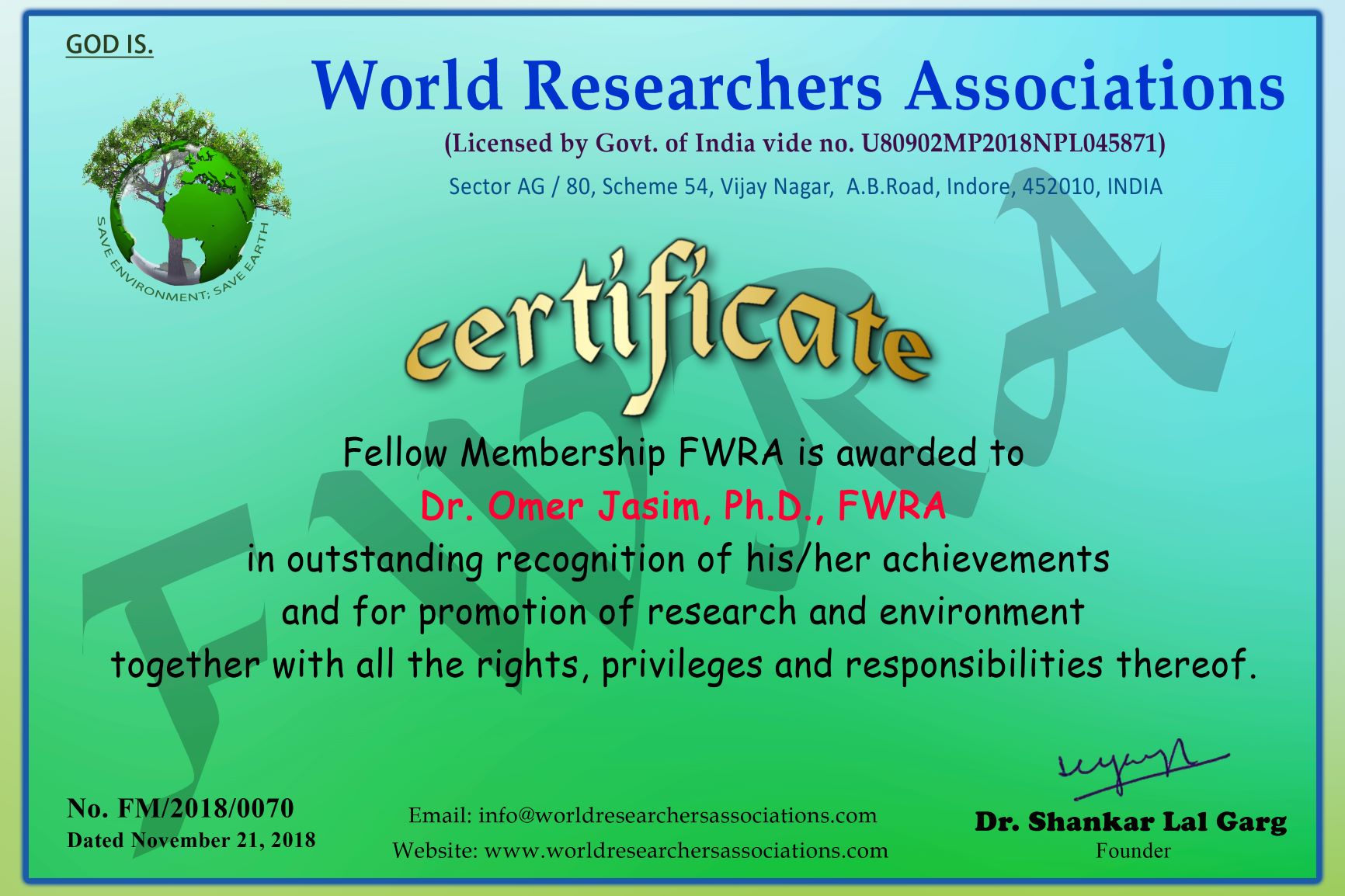 KOICA
Capacity management in E-government, KOICA, 2017.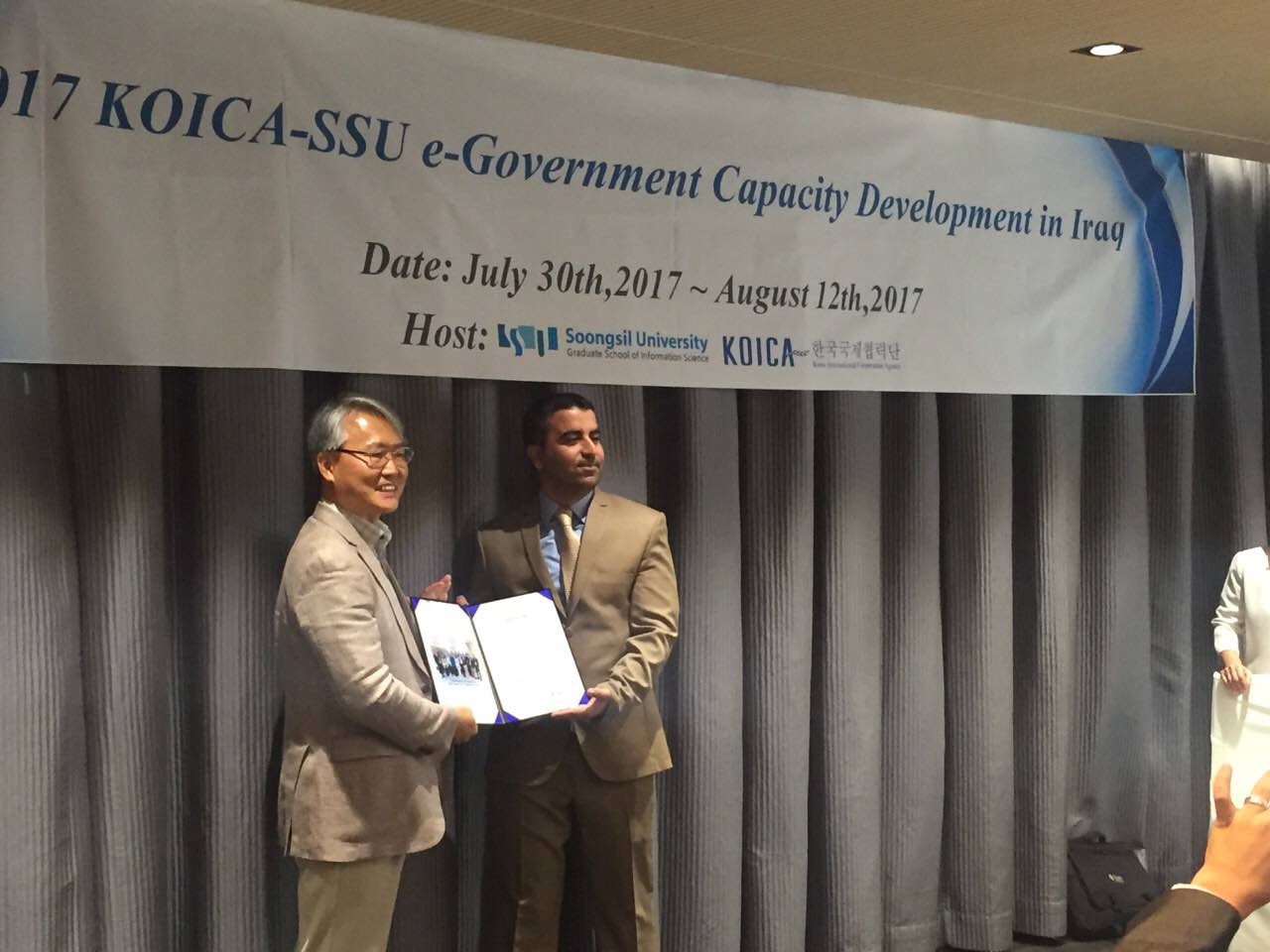 Ph.D.
Ph.D. Scholarship –Ain Shams University, 2012.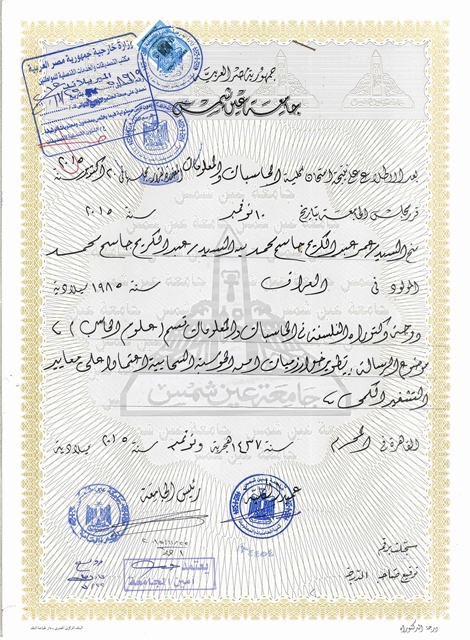 QSR
Representative of the University of Fallujah in QS Ranking

RUR
Representative of the University of Fallujah in RUR Ranking

Green
Representative of the University of Fallujah in Green Metrics Ranking
G-Suite



Representative of the University of Fallujah in Google Education.

IEEE CS



Representative of the University of Fallujah in IEEE Computer Society for  AICIS Conference

IOP



Representative of the University of Fallujah in IOP Publishing for international workshop in Physics application
Education
Academic career
Associate Professor in Cloud Computing Security
University of Fallujah
Dec. 2018.
Title : Recent Trends of Cloud Computing Applications and Services in Medical, Educational, Financial, Library and Agricultural Disciplines
PhD. in Computer Sciences and Information Systems
Ain Shams University
Oct. 2015.
Title : Development of Cloud Computing Security Algorithm Using Quantum Criteria
MSc. in Computer Science and Information Technology
University of Anbar
Jan. 2009.
Title : Reducing the Authentication Cost in Quantum Cryptography
B.Sc. in Information System
University of Anbar
July. 2007
Title : Designing and Implementing Timetabling using Genetic Algorithm
Swimming, Watch TV, Football, Reading